This site is designed to help you find your own answers and to help the Elenari to find companionship with one another. You will not find all the answers here, all answers lie within each of us. Hopefully, you will find things here to help you access those answers inside yourself.
The site is going through a major code and content cleanup. Please bear with us as the pages are updated.
Graphics on this site are all original, created by Syleniel. Please do *not* use them without prior permission. Stealing graphics is ripping off peoples' time & disrespecting their work.
Permission will be granted if requested for non-offensive sites.
Looking to link to us?
These two graphics are free for your use to link to the Elenari Nexus
if you want to link with a graphic.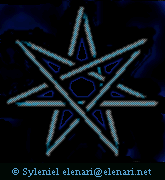 View Our Guestbook Sign Our Guestbook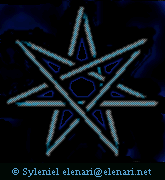 We host A Ring of Elves
Powered by WebRing.
We are also honored to be members of: